Rolling coverage of the Australian Federal Election Campaign 2016 including weekly podcasts by Margo Kingston, Paula Matthewson and host Wes Mountain.
---
The closest I have come to an election campaign was handing out How-to-Vote cards in the Victorian state election last year, but I must admit to being an interested observer of #Auspol since the 2013 federal election which saw a local independent unseat a major party incumbent in the hitherto safe Liberal seat of Indi. […]
0 comments
---
Pidgin Politics Podcasts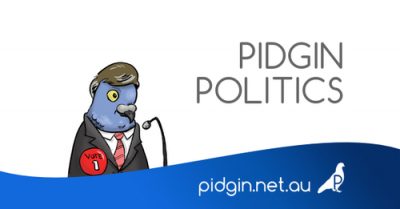 Featuring panelists Margo Kingston (@margokingston1)and Paula Matthewson (@Drag0nista) and host Wes Mountain (@therevmountain ).