Peter Dutton reanimates the cultural war on education
On Monday Katharine Murphy gave her assessment of new federal opposition leader Peter Dutton. "The Dutton managerial formula sounds like a bit less culture war, a lot less religion, and a bit more traditional Liberal policy," she wrote.
Twenty-four hours later, Dutton was with Andrew Bolt kicking about in the smoldering campfire of the election to see what could be salvaged. They pulled out education to which Dutton immediately scythed out unionised teachers who he accused of extremism, being guilty of dominating the Labor Party and absenting from facts in the classroom. Like his predecessor Prime Minister Tony Abbott, the national curriculum & values were also targeted.
Two months earlier his Queensland colleague and former Education Minister (Acting) Stuart Robert had a shot at teachers calling them "duds" and the "bottom 10% of teachers dragging the chain" were being sent into the government system, where they were protected from being fired.
Their colleague and former Queensland Liberal National Party MP, Andrew Laming, also has a history of attacking teachers. In 2018 & 2017 he accused them of being lazy. "Are teachers back at work this week, or are they 'lesson planning' from home? Let me know exactly".
The Qld LNP has a bad history of supporting public education in the state. During the of Premier Campbell Newman (2012-2015), six schools were closed after an initial twenty-three were threatened.
Education minister at the time, John-Paul Langbroek, described the parents, citizens & children who protested against the closures as being part of "union-led hysteria". Langbroek also famously supported the federal government's education reforms known as "Gonski" prior to the 2012 state election only to refute them on becoming minister.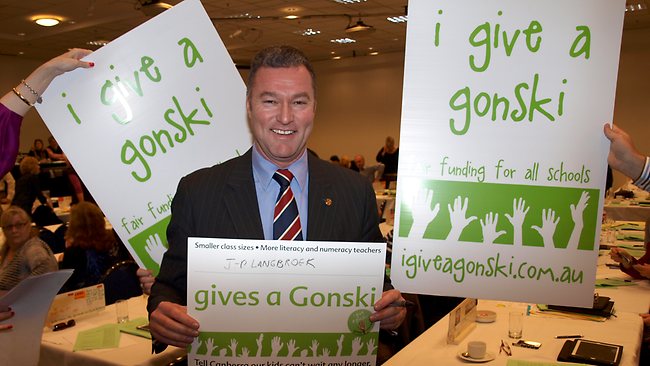 Has Peter Dutton changed? No. The arch-conservative told the public on day one that he would not.