First published SMH September 26, 2018.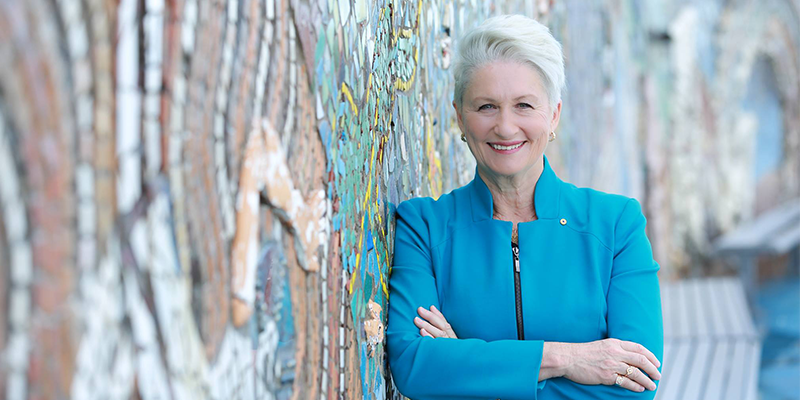 I celebrated Malcolm Turnbull's ascension to Australia's leadership by publishing a photo on Twitter of my mother and I toasting him with champagne. "Small l liberalism" – socially progressive, economically dry, environmentally green – was on the rise again in the Liberal Party.
Of course, the right wing clipped his wings. He held the line as best he could. But now, the right has become the hard right, moving inexorably towards a friendly merger with One Nation and threatening a Trumpified, racially charged Liberal Party destabilising our centrist politics.
And now it's clear that the new Prime Minister is controlled by the hard right. Climate change policy – dead. Energy policy focused on renewables – dead. "Religious freedom" laws demanded by the hard right as compensation for losing the same sex marriage survey – pledged but not to be revealed until after the Wenthworth byelection. Unfree speech proposals to disallow campus protests unless protesters pay for security – floated. The ABC – at risk. A non-discriminatory immigration policy – shaky.
In retrospect the most important political experience in my time as a political journo was observing the power relationship between the right and moderate wings of the Liberal Party, beginning with the bitter debate over One Nation in the late 1990s. The John Howard-Tony Abbott strategy was to stay silent on her views and preference One Nation. Jeff Kennett and Peter Costello urged rebutting her views on the merits and preferencing her last.
The Howard-Abbott strategy played out in the 1998 Queensland election, and was catastrophic – she won seats in the regions but liberal voters in Brisbane fled to Labor.
Howard quickly changed course, preferencing One Nation last in the 1998 federal election (One Nation didn't win a seat) and caving in to Brian Harradine to settle the dispute over his Wik land rights legislation rather than take it to a threatened race election.
I followed Hanson's 1998 campaign and wrote a book about it, arguing that despair at the collapse of rural and regional services and jobs due to competition policy without transition arrangements to ease the pain propelled voters to scream via Hanson. The then National Party leader John Anderson responded with a rural summit and decisive action to address those economic concerns.
Because then, as now, economic deprivation elevates racism.